Download Your Moments!
We've heard from many parents who use Moment Garden to securely back up all their precious memories. They sleep better at night knowing that if anything happened to their phone or computer, all their moments would remain safe.

Now we're making it even easier to access all the full photos and videos that you've saved on Moment Garden. We're excited to announce Moment Downloads and Full Garden Exports!


Download Your Full Photos and Videos
Moment Downloads is a free and easy way to access the full, original version of any photo you've uploaded. To download a photo, just log in to your garden on the Moment Garden website, click on the moment and then choose Download. You can even download your rendered videos!


Download Your Entire Garden
Full Garden Exports is a new feature for upgraded accounts. A full garden export lets you download all the moments in your entire garden at once, as a ZIP file. Just choose Edit Garden from the Moment Garden website, and click the Export Garden link at the top.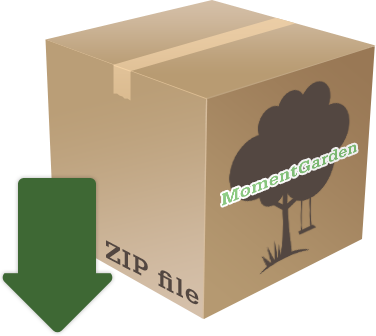 Reduced Pricing for Moment Garden Star!
Finally, we're delighted to announce reduced pricing Moment Garden Star. Now you can upgrade your garden to Star to enjoy longer, high definition videos plus Full Garden Exports for just $5 per month: 40% off the previous Star price. And if you choose the annual plan, we'll even give you a $15 Moment Book gift card for free!